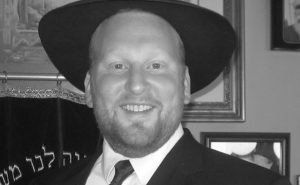 Rabbi Elchanan Shoff is Rabbi of Beis Knesses of Los Angeles, also known as BKLA.
Rabbi Shoff also teaches at YULA Boys High School, and YULA Girls High School, and is a Professor of Jewish Philosophy and Judaic Studies at Touro College of Los Angeles.
In the past, he was a Rebbe in Rabbi Shmuel Brazil's Yeshivas Zeev Hatorah, Director of Educational Programming and a Senior Lecturer for Hineni International Programs (H.I.P), a Lecturer for Aish Hatorah, all in Jerusalem.
He was ordained by Rabbi Noah Weinberg of Aish Hatorah, and by Rabbi Zalman Nehemia Goldberg, Chief Justice of the Supreme Rabbinical Court of Jerusalem. He was trained in Yeshiva Ateres Shmuel of Waterbury CT, under Rabbi Aharon Kaufman, and Rabbi Yitzchak Meir Fishman.
He is the author of Vaani Bahashem Atzapeh (Jerusalem 2010) in Hebrew on Tehillim, Birchasa Vishirasa (Jerusalem 2012) in Hebrew on Meseches Brachos of the Babylonian Talmud, and Paradise: Breathtaking Strolls Through the Length and Breadth of Torah (Jerusalem 2012).